Two Online Training Series': QFT and EYFS
How does it work?
Each teacher will select a minimum of two disadvantaged children to measure the impact of their online training. They will accurately identify their needs and meet those needs with personalised learning and differentiation. We will support that journey by training line managers to mentor their team members to drive forward attainment.
33 5-minute
training videos on
specific skills
Read excerpts from
OFSTED statutory
frameworks and other
expert guidance
Practise the
skill with
two students
Guidance for the line
manager to review
the impact of what
has been learnt
Why start using the Watch,
Read, Do, Review
A successful formula
Time: the 5 minute bite size video and the very short readings are specifically designed to fit around a busy teacher's day.
Ease: the fact that all material is online means teachers can watch and read from their phone, tablets or laptops, from home or work, any time of the week.
Two Students: the practical elements of every video are practised with two students in the classroom, with the aim of significantly improving their attainment.
OFSTED: although the course isn't just about preparing for OFSTED, the key OFSTED and Statutory Framework requirements are clearly laid against every step. This can be used as evidence for an inspection.
Management: the sustainability and impact of any training is directly linked to the ability of the line manager to support their staff to progress.
Partnered with the UK's leading teaching portals
Bespoke Training Modules for EYFS & QFT
QFT: an online training series by Nathan Atkinson
Standard 1
Set high expectations which inspire, motivate and challenge pupils
(3 packages)
Standard 2
Promote good progress and outcomes by pupils (5 packages)
Standard 3
Demonstrate good subject and curriculum knowledge (3 packages)
Standard 4
Plan and teach well-structured lessons (5 packages)
Standard 5
Adapt teaching to respond to the strengths and needs of all pupils (4 packages)
Standard 6
Make accurate and productive use of assessment (4 packages)
Standard 7
Manage behaviour effectively to ensure a good and safe learning environment (4 packages)
Standard 8
Fulfil wider professional responsibilities (5 packages)
EYFS: an online training series by Dr. Sue Allingham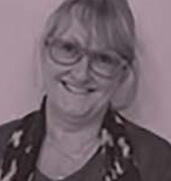 Identifying Needs
Characteristics of effective learning
(4 packages)
Observation
(6 packages)
Learning Journals
(4 packages)
Starting Points
(4 packages)
Meeting Individual Needs
Emotional Environment
(5 packages)
Physical Environment
(4 packages)
The Unique Child
(3 packages)
Interactions
(4 packages)