£5800 towards your Postgraduate Diploma / Masters
£1000 worth of Whole School SEMH Pedagogy Training
£300 worth of individual coaching
The Inclusion Expert Pastoral Leadership Scholarship
Helping you to help your pupils, your school and your career
Inclusion Expert has worked with over 10K schools to narrow the attainment gap, diminish exclusions and support SEND across the UK and abroad. Throughout our work we've learnt that there's a lack of support, training and recognition of the wonderful work pastoral leaders do in their schools. 
The Inclusion Expert Scholarship will support successful applicants with
£5,800 towards their professional development
£1,000 of award winning online training for your whole school
£300 of coaching from the esteemed Inclusion Expert team
This is an exciting new qualification and opportunity to be the first cohort of participants.  This scholarship will enable leaders to train in and evidence outstanding practices and real whole-school change in support of the most vulnerable and challenging students.  There are three elements;
1) an online Postgraduate Diploma and
2) whole-school online training for staff in SEMH pedagogy
3) three sessions of individual coaching
read more
Successful candidates will be awarded a Postgraduate Diploma in Pastoral Leadership and invited to apply for a Masters dissertation if they would like to (this element would be self-funded). 
With a leading University, we have specially designed this course to fit in with your very busy lives. We have minimised the time commitment whilst maximising the encouragement and celebration of impact. For example, there are no days-out of the school needed, 4 small essays (3000 words) which are based on what you learned, what you did and what the impact was. The online learning for teachers is easy to access, can be done in 5 minute sessions per week and is flexible enough to fit in with lots of different types of settings. 
Successful Candidates will be awarded the Inclusion Expert Scholarship.  You will have demonstrated Whole-School Pastoral, Teaching and Learning Leadership, Innovation of outstanding practices, effective work including the most challenging and vulnerable students and have led other schools in an aspect of training. 
Who is the Inclusion Expert Pastoral Leadership Scholarship for?
100 Scholarships in YOUR REGION – first come first served
There are up to 100 scholarships available in your school's region and we will be awarding these on a first-come-first-served basis.
You will need to submit your application as soon as possible in order to win a scholarship.  
The scholarship is awarded to successful applicants based on the process outlined below.  
You may want to discuss your eligibility with your regional coordinator/lead along with any other questions you have about the programme. 
We are looking for effective pastoral leaders. It is essential that you enjoy pastoral work and have a high level of emotional intelligence.  
You will go the extra mile and advocate for students whom others may consider difficult. You will be fascinated by psychological aspects of children and their needs such as trauma, home life and support. You will already have a proven track record of improving the life chances for the most vulnerable in your setting but also want to ensure that your colleagues are also equipped with the skills to support these students. You understand that effective pastoral leadership is most evident in the classroom and therefore much of your work will be in supporting adults as well as the students.
If this sounds like you, then you have an opportunity to be awarded a scholarship for a ground-breaking qualification. See below for the essential and desirable competencies in order to be considered.
The successful applicant will be able to demonstrate the following competencies:
| | | |
| --- | --- | --- |
|   | Essential | Desirable |
| A Bachelors (degree) | X | |
| Demonstratable success with vulnerable and challenging students | X | |
| Worked in a pastoral leader role for at least one year | X | |
| Is able to reflect on their own practice | X | |
| Can work effectively with other staff | X | |
| Effective work with challenging and hard-to-reach parents | X | |
| Senior Leader | | X |
| Has completed additional pastoral training | | X |
| Has led whole school initiative | | X |
| Has a teaching qualification | | X |
| Has experience of challenging colleagues appropriately | | X |
MODULE 1
LEADING PEOPLE and ORGANISATIONAL CHANGE
MODULE 2
LEADING ON UPSKILLING STAFF in SEMH PEDAGOGY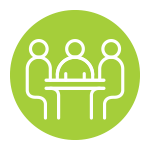 MODULE 3
LEADING ON TRANSFORMATIVE CHANGE FOR VULNERABLE STUDENTS
MODULE 4
INNOVATE & LEAD OTHER SETTINGS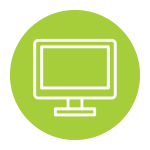 OPTIONAL MASTERS
DISSERTATION
See course information
Element of course
Module 1: Leading people and organisation
Module 2: Upskilling staff
Module 3: Change for students
Module 4: Innovate & lead other settings
AIMS
This module is all about leading staff and organisational change. You will take simple but thoughtful steps to help you identify what will have the greatest impact within your setting for the most vulnerable and challenging students. You will demonstrate key leadership competencies and be able to evidence the impact of your actions on your setting.
Your staff will have access to comprehensive professional development for working with the most challenging students to ensure whole school accountability. The five online courses are Attachment in the Classroom; Behaviour as Communication; Advanced Listening Skills and, How to Support Students in a Crisis.

This module translates your pastoral role – which is often about what happens outside of the classroom – to getting knee deep in the art of pedagogy.

You will work with a minimum of five students and through coaching and working with other staff, will create and implement an action plan that will evidence a positive impact for the young people you are working with. Alongside this you will ensure that colleagues in your setting are aware of their statutory duties for working with vulnerable students and you will evidence how you have effectively supported them.

 

In this module, you will have the opportunity to embrace your own specific area of interest and develop an innovative practice for your school setting and share it with others. The idea is that you become not only an expert leader in your own school but you are able to support other schools as well. This could be through small group or individual coaching or larger workshops or lectures. The key will be to follow up and find out what your training led to in change and impact.

 

Reading
REQUIRED: Two set books

OPTIONS: books on supporting organisational change

REQUIRED: Online Training Courses

OPTIONS: books on coaching of staff

REQUIRED: all national and regional statutory guidance

OPTIONS: books on understanding and supporting vulnerability

REQUIRED: None

OPTIONS: Whatever subject you choose

Action
Write an ORGANISATIONAL PLAN:

Identified need
Action plan
Implement
Working with staff
Tracking impact

Work with a minimum of 5 staff to support their learning through the IE SEMH online-learning programme

Track evidence of their learning, what they implemented and the impact this had on key students and the whole class.

Work with a minimum of 5 vulnerable and/or challenging students and support their transformation:

Identify needs
Action plan
Working with staff
Liaising with key stakeholders
Tracking impact

Develop innovation practice to meet needs of SEMH in your setting:

Identify a need
Action plan
Implementation
Review of impact

Support minimum of 2 other settings in training in your innovation either through workshop or 1:1

Support
Coaching sessions
Coaching Sessions

Online course content

IT help

Coaching Sessions
Liaise with key stakeholders in region (e.g. LA, TSA) with help of your Headteacher
Assessment
Each Module will be assed with one 3000-5000 word essay comprising the following elements:

Evidence from the Read and Action sections
Account of impact and change in both soft and hard data
Self-reflection on your learning about leadership and the competencies you've developed
Plans for next steps for you and your setting

NB the essays are not meant to be 'highly academic' but more reflections on your practice; what you learned, did and what impact you had.

Masters
Towards the completion of your qualification, you will have the option of converting your PG Dip into a Masters. Should you wish to do so, you will be supported by your coach and the university to identify an appropriate dissertation title and course of action. Please see the financial arrangement for doing so in the section 'How Does the Financing Work?'
Find out more about our Online SEMH pedagogy courses
These courses are for Pastoral Leaders and peer support groups to understand and practise the art of inclusive classrooms and to compliment the exceptional pastoral work schools already do.
PGDip / Masters in Pastoral Leadership Overview
Pre-Course Process
Term 1
Term 2
Term 3
Summer
Pre-application
Seek agreement from Headteacher that you can complete the qualification in your setting and that funding is agreed
27th April
Deadline for online application submission including brief essay of intent
3rd May
Selection confirmed Financial arrangements agreed
5th May
Receive Course Handbook and key reading material requirements
Coaching

Three online small group coaching calls

January/February
Agreeing goals and setting milestones

April
Progress and support

September
Measuring impact and essay planning

Qualification Awarded
 
Online Training on SEMH Accessible to School Staff
 
Essays – all follow a structure of: 'what did you learn? What did you do? what was the impact?'

1. Leading people and organisations
2. Upskilling staff
3. Change for Students
4. Innovate & Lead in Other Settings

 
Optional Masters Conversion

This will be pre-agreed and costed separately
How does the Inclusion Expert Scholarship and financing work?
Item
Cost
When this is due
Application Form
£50
Submission of application form (non-refundable)
Postgraduate Diploma
£8,200 minus £5,800 Scholarship = £2,400
Having been awarded a scholarship, you will need to settle the remaining £2,880 (£2,400 + VAT) in the following way:

OPTION 1: Pay the full £2,880 (£2,400 + VAT) by 3rd May 2021.

OPTION 2: Pay an initial down payment by 28th April and then monthly instalments. Please contact the office for further details.

 

You can liaise with your school setting about who should pay how much of this – some of you will pay yourselves and some will be able to negotiate a contribution by the school

Whole School SEMH Pedagogy Training
£1000 minus £1000 Scholarship = £0
3 Online Coaching Sessions
£300 minus £300 Scholarship = £0
Inclusion Expert Scholarship Application Process
Evidence of competencies – fill out the table below
Written statement – 500 words of why you want to do this course, why you should be a recipient of this scholarship and what you hope to do with this qualification in the future
Signature and agreement of head, deputy or Chair of Governors
One character reference of approx. 100 words from someone who has known you for at least 3 years and can attest to your ability to complete a course and have emotional intelligence and awareness enough to kindly and compassionately support staff and students.
The Inclusion Expert team will be in touch to process the £50 non refundable administration fee for processing the application.
We aim to respond to all applications within 2 weeks. Applicants who have not been accepted will be written to with feedback.
About Daniel Sobel
Daniel Sobel MA Ed (Psychology) FCMI FCIC FRSA is the Founder and Lead Consultant of Inclusion Expert. An internationally respected leader in inclusive education, he has advised the Department for Education, the European Union and governments abroad. Daniel is a well-known speaker, and has written for publications including Headteacher Update, The Times Educational Supplement and The Guardian. He has authored two books for Bloomsbury press, Narrowing the Attainment Gap (2018) and Leading on Pastoral Care (2019).
If you would like to discuss your application with us, then please send an email to: info@inclusionexpert.com. Please ensure you state where you heard about the course, and which city/town your school is in so we know which regional lead to put you in touch with. The office will then pass your enquiry on to your regional lead and ask them to contact you asap.